Epilepsy has been known to man for many centuries. Epilepsy is a very common problem. Although this term is not new to many people, at the same time there are many misconceptions prevalent in society about this disease.
In this article I have explained what epilepsy is and its types.
WHAT IS EPILEPSY?
Epilepsy is a lifelong condition and it can develop over any age. People over 65 are almost as likely to develop epilepsy as a child under 10. Epilepsy is a condition where people have recurring and unpredictable seizures. It is a condition that occurs due to excessive and uncontrolled neuronal activity in the brain. Now the result of the excessive neuronal discharge in any specific area or the whole cerebral cortex leads to a seizure. Let's understand it with an example.
You might have seen the TV shows and movies, where someone falls to the ground and starts convulsing. Yet needless to say this definitely isn't everyone's experience with epilepsy. This is just one of the types of seizure and there are 60 different other types of seizures. Some involve fainting and convulsing but others just cause short periods of rapid blinking and staring into space. Some involve strange sensations like tingling or ringing sounds in the ear or odd behavior.
EPILEPTIC SEIZURES
WHAT IS A SEIZURE?
The brain is made up of billions of cells called neurons. Neurons release electrical impulses. These electrical impulses send messages that tell different parts of the body what to do and how to carry out functions. But this signal has to be working together like traffic lights some go red; some go yellow and some go green. So that cars can move smoothly and can't crash. This synchronization of neurons is maintained by the main excitatory neurotransmitter Glutamate and the main inhibitory neurotransmitter GABA. When some of the neurons are out of sync with one another they may cause seizures. Now imagine what would happen if traffic lights were all out of whack like they all turned green at once. Can you imagine the chaos it would cause? That's what seizures do to our bodies.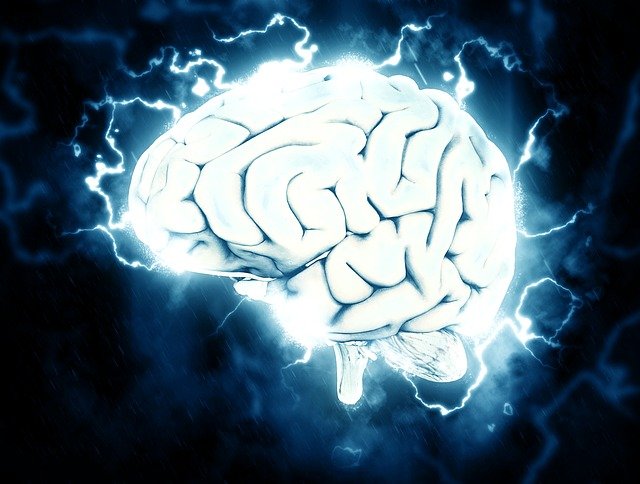 During seizures neurons fires too rapidly and randomly sends many messages at the same time. This overwhelms the brain. I hope you understood what is seizure. Seizures are broadly classified into two categories depending upon the region of the brain that is affected.
1. PARTIAL SEIZURE / FOCAL SEIZURE
When the affected area is limited to one hemisphere (one half of the brain) or sometimes even a smaller area like a single lobe we call it Focal seizure or Partial seizure. The symptoms of focal seizure depend upon the site of the brain is involved.
a. MOTOR CORTEX AREA
Some symptoms include –
Muscle jerking in one area of the body.
Turning of head to the one side.
b. VISUAL CORTEX AREA
Some symptoms include –
Flashes of light which are only perceived by the patient.
c. AUDITORY CORTEX AREA
Some symptoms include –
Patient perceives a ringing sound in the ear.
d. SENSORY AREA
Some symptoms include –
Sensations or false touched
It can also be differentiated into two types depending upon the consciousness but the symptoms experienced would depend upon the area affected as mentioned above.
a. SIMPLE PARTIAL SEIZURE
In this seizure the person is awake and alert and will usually know that something is happening and will remember the seizure afterwards.
b. COMPLEX PARTIAL SEIZURE
In this seizure the person experiences impaired consciousness.
Which means losing consciousness completely, loss of awareness and responsiveness, so they might not remember what exactly happened during a seizure.
2. GENERALIZED SEIZURES
In this condition both the hemispheres are affected. It usually starts at one place in the brain and then due to widespread neuronal networks, they spread to whole of the cerebral cortex. One of the important structures that helps in the spread is the corpus callosum (corpus callosum connects both the hemisphere). The main characteristic of generalized seizure is their spread and not confined to a specific area. It is again sub categorized into –
a. TONIC SEIZURE
Here the muscles all of a sudden become stiff and flexed, which can cause the person to fall often backwards. The muscle gets contracted without any relaxation. It leads to loss of consciousness in the patient and it usually lasts for 10-20 seconds.
Some symptoms include –
Increase blood pressure – due to increase sympathetic activity
Tongue bites – due to contraction of jaw muscles
Cyanosis
Ictal cry – it's a typical sound produced due to tonic contractions of the muscles of larynx and muscles of expiration. This is a rare condition observed among patients.
b. CLONIC SEIZURE
Here the patient has violent muscle contraction also known as convulsions. Convulsions are not caused only due to epileptic seizures but can also be caused due to many other reasons like in electric shock, trauma etc. When the convulsions are non-epileptic people usually use the word fits.
Here the continues discharge from the brain gets interrupted by small durations of relaxation. Hence spasms and jerking are observed which is vigorous muscle movements. It lasts for 2-3 minutes.
c. TONIC – CLONIC SEIZURE
It happens in almost 10% of the patient with epilepsy. Tonic-Clonic seizures never go unnoticed. Like their name describes this type of seizure includes tonic and clonic phases.
They first experience tonic phase (Tonic seizure) which would last for 10-20 seconds and then it transforms into the clonic phase (Clonic seizure) which last for only 1 minute and then it transforms into the post-ictal phase.
The postictal phase is characterized by confusion, unresponsiveness, and muscular flaccidity. The patient usually remains in this phase for 1-2 hours after which he will gradually transform into a normal state. This is usually the type of seizure people visualize when they think of epilepsy. Essentially the child will become suddenly unconscious and will then begin to experience a series of muscle contractions that involve the entire body. This phase can begin with a fall or sudden cry or breathing difficulty. It is possible that the person accumulates saliva or loses urine or stool during this phase.
d. ABSENCE SEIZURE
The most common type of seizure in children and is caused due to genetic abnormality in the children. The person experiences a sudden and brief loss of consciousness without any muscle tone. It usually lasts for only a few seconds. No post-ictal confusion. They lose consciousness and regain consciousness. Generally, the only outward sign being that the person looks like the paced out. For example, if the person is walking, he will suddenly standstill.
e. ATONIC SEIZURE
Here the muscles of the patient suddenly relax and becomes floppy which can cause patient to fall forwards. It occurs suddenly and hence prevention is difficult.
f. MYOCLONIC SEIZURE
Myoclonic seizure consists of a sudden onset of brief and uncontrollable jerks of a muscle or muscle group. Here the patient experiences short muscle twitches, sometimes just a single twitch but sometimes many in a short amount of time. It is usually nonviolent and the person doesn't lose consciousness. Usually, these tend to happen in the morning but can also occur during sleep and last for only a few seconds.
Anyone can have a seizure. Researches show that 1 out of every 10 people will experience a seizure in their lifetime. That doesn't mean that the person will be diagnosed with Epilepsy.
These were the types. If you wanna know what causes epilepsy and what are their symptoms then you should check out this article Epilepsy – Causes, Symptoms and Treatment
For more such information check out the website medicoved.com
Author : Dr. Easminara Shaikh