Before jumping right into the solution, let's try to understand a little about this magical plant and what in it which makes it so useful and important in both beauty and medicine industry.
Aloe Vera also known as Kumari in Sanskrit, this herb is about 1-2 feet tall, grown all over India and western countries. The part most useful are the leaves which is about 30-40 cm in length and 7-10 cm in breath, narrow towards the apex, thorny margins with white spots on the surface. Leaves are fleshy with a slimy and transparent pulp in it.
When you cut a leaf a yellow-colored bitter juice oozes out which becomes thick on drying. Now this fluid is very useful for medicine industry. If you know the proper way, even you can use it at home for some common problems like burns, scalds etc. Do checkout my website for more details about it.
The transparent, fleshy and the slimy part is used by the beauty industry. The transparent fleshy and the slimy part of the leaf is nothing but stored food of aloe Vera which is rich in nutrients, works as an amazing cooling agent, has anti-inflammatory properties which helps our skin to get rid of acne, pimples or any kind of skin problems. So here are few methods to apply it and have a smooth glowing skin.
METHODS
Please wash your hands and all the utensils used should be cleaned and sterilized before use because, I guess nobody wants to end up with 2-3 more skin problems while solving one.
1. ALOE VERA + ROSE WATER
PROCEDURE
With the help of a sharp knife cut an aloe Vera leaf which appears fattier and fleshier, from the base.
Now isolate the leaf for few minutes in the water or you can leave it overnight in the water, so that all the yellowish resin oozes out.
Wash the leaf properly and cut the edges.
Be careful because it contains Thorns.
Slice the aloe Vera leaf in such a way that you get to see the fleshy transparent part.
Scoop out the fleshy part and keep it in a bowl.
This is known as the aloe vera extract or the aloe vera pulp.
Add the bowl of pulp and rose water into the grinder and grind it well.
Store it in a glass jar in refrigerator and you can use this pulp for 1 week.
APPLICATION
U can use it daily in the morning or before going to bed
Just apply the pulp to your whole face for 30 min and then wash your face with only water.
BENEFITS
Helps soothe sunburn
Moisturizes the skin
Boosts healing of wounds
Fights skin-ageing
Reduces infection and acne
Lightens blemishes on the face
2. ALOE VERA + LEMON
PROCEDURE
Take a half-cut lemon and squeeze the juice in a bowl
Add a tsp of sugar into it
Mix the whole mixture until the sugar dissolves.
Add 2 tsp of aloe Vera gel (any trusted company or homemade aloe Vera pulp).
Now add 2 tsp of rose water.
This mixture cannot be stored for longer duration.
APPLICATION
Apply it daily at night before going to bed for 15 minutes to your whole face
BENEFITS
Get rid of pimples, acne, etc. quickly
Its very helpful in removing tan from face
Treats freckles
Lighten age spots
3. ALOE VERA + TURMERIC
PROCEDURE
Take 1 tablespoon of aloe vera gel
Add 1 tablespoon of turmeric powder to it
Add ½ tablespoon of honey.
Mix them well.
APPLICATION
Apply the paste on your face
Leave it for 20 minutes.
Then wash with cool water
BENEFITS
Heals acne
Fades scars
Removes excess oil
Moisturises skin
4. ALOE VERA + HONEY
PROCEDURE
Take 3 tbsp of aloe vera extract or aloe vera gel
How to get aloe vera extract has been mentioned above
Take one tablespoon of honey
Mix it with a spoon/hands/grinder
APPLICATION
Apply the mask with your finger or brush on your face, neck, hands.
Leave it for 15 minutes
Rinse it with cool water
See the amazing results
BENEFITS
Relaxes skin
Cleanses deeply
Glowing skin
Unclogs pores etc
5. ALOE VERA + COFFEE
PROCEDURE
Take 3 tbsp of aloe vera extract or aloe vera gel
Add 1 tbsp of coffee powder
Add 1/2 tbsp of honey
Mix it well with a spoon
APPLICATION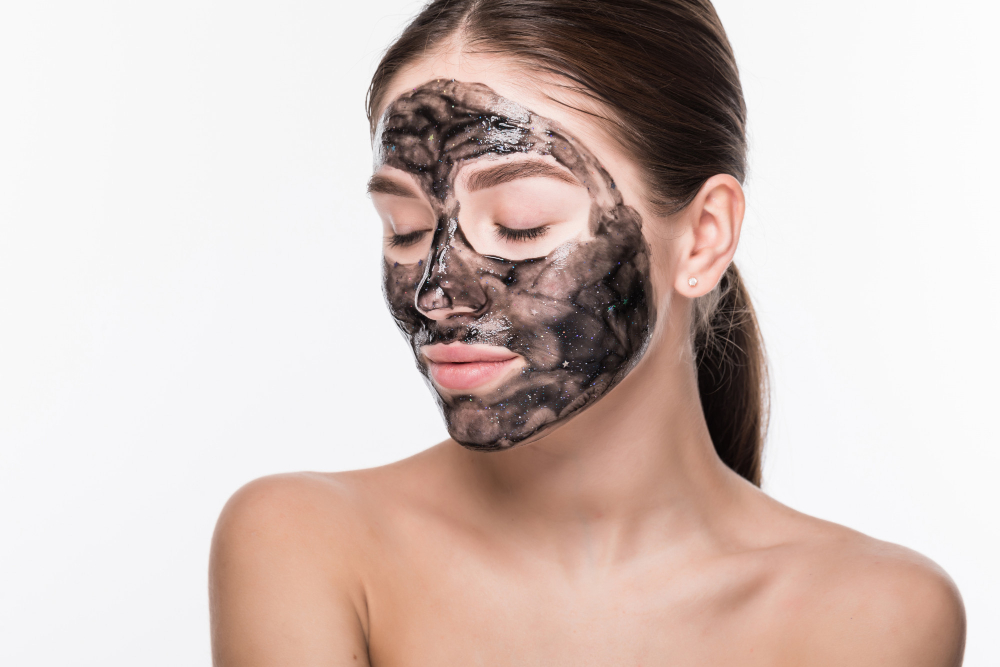 Apply the mask with your finger or brush on your face, neck, hands.
Leave it for 15 – 20 minutes
Rinse it with warm water
BENEFITS
Fights against blemishes, dark spots, sun spots
Lightens the pigmentation
Making your skin look brighter and tightened
#ALOEVERA GEL
Aloevera gel can be used as a suns cream or moisturizer.
The best way to apply aloe Vera gel is to apply before going to bed and keep it for whole night.
While we are sleeping at night our skin undergoes healing, so applying the whole night would be helpful in healing our skin.
So, these were few methods which you can try with the help of aloevera to cure pimples and acne.
These were very few methods through which you can use aloevera and get beautiful skin. There are many other ways too. So, its good to have an aloevera plant at their home.
PRECAUTIONS
Before applying anything to your skin first apply the product/mixture to your snuffbox and if it shows no side effects like itching or redness only then you can apply it to your face
For more beauty and health tips check out medicoved.com
Author : Dr. Easminara Shaikh